Unsere Firma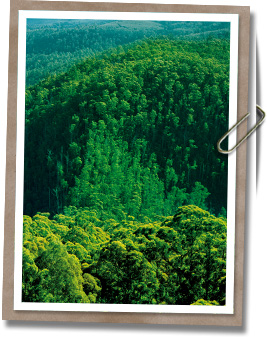 "The business of business should not just be about money, it should be about responsibility. It should be about public good, not private greed." Dame Anita Roddick. Human Rights Activist. Founder of The Body Shop
The Body Shop International plc ist ein globaler Hersteller und Detailhändler von ethisch produzierten Schönheits- und Kosmetikprodukten.1976 wurde die Firma in Grossbritannien von Dame Anita Roddick gegründet. Mittlerweile verfügt sie über 2400 Geschäftsstellen in 61 Ländern mit einem Angebot von über 1200 Produkten.
Gegen Tierversuche
Jedes einzelne unserer Produkte ist vegetarisch und hat nichts mit Grausamkeiten gegenüber Tieren zu tun. Wir waren auch die erste internationale Kosmetikmarke, die durch den strikten Grundsatz "Gegen Tierversuche"- vom "Humane Cosmetics Standard" anerkannt worden sind.
Für den fairen Handeln
Wir glauben so stark an fairen Handel, dass wir vor über 20 Jahren unser eigenes Fair Trade Programm, mit Namen Community Trade, ins Leben gerufen haben. Dieses Engagement für fairen Handel ist wohl einzigartig in der Kosmetikindustrie. Community Trade arbeitet mittlerweile mit über 30 Lieferanten in über 20 Ländern und bietet damit über 25 000 Menschen weltweit ein ausreichendes Grundeinkommen, um sich eine Zukunft aufbauen zu können. Der grösste Teil unserer Produkte beinhaltet Inhaltsstoffe aus Community Trade.
Unsere Grundwerte
The Body Shop fördert ausserdem eine verstärkte Unternehmenstransparenz. Des Weiteren setzten und setzen wir uns mit viel Energie für einen positiven sozialen und ökologischen Wandel ein, indem wir immer wieder verschiedene Kampagnen zu unseren Grundwerten starten: Unterstützung von Community Trade, Verteidigung der Menschenrechte, Keine Tierversuche, Stärkung des Selbstbewusstseins und der Schutz unseres Planeten.
Unsere Stiftung
Wir haben auch unsere eigene Wohltätigkeitsorganisation, die Body Shop Foundation. Ins Leben gerufen wurde sie im Jahr 1990 (registrierte Wohltätigkeitsnummer 802757). Wir unterstützen bahnbrechende Organisationen, die im sozial-kulturellen Bereich aktiv sind, und die sonst nur wenig Hoffnung auf konventionelle Finanzierungsmittel haben. Der Fokus der Stiftung liegt auf der Unterstützung derjeniger, die an einem Fortschritt in den Gebieten der Menschen- und Zivilrechte, dem Umwelt- sowie dem Tierschutz arbeiten.