Datenschutzrichtlinien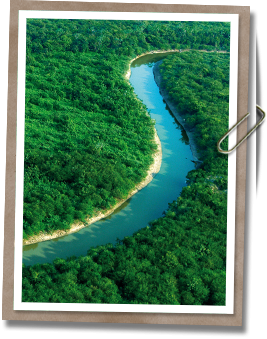 Datenschutz
Wir von The Body Shop nehmen Datenschutz sehr wichtig. Hier erfahren Sie mehr:
Über uns
The Body Shop Switzerland AG Schweiz ist registriert und berechtigt, Daten unter Einhaltung der Datenschutzrichtlinie einzuholen. Wir verwenden jegliche Daten die Sie uns während einem Besuch auf unserer Website hinterlassen unter den offiziell geltenden Datenschutzrichtlinien in der Schweiz.
Welche Informationen verwenden wir, während Sie unsere Website besuchen?
Wenn Sie auf unserer Website surfen, sammeln wir automatisch Daten über den Typ Ihres Internetbrowsers oder Informationen zur Webpage, von der Sie auf unsere Seite gekommen sind. Sie werden durch diese Informationen nicht identifiziert. Diese Daten dienen lediglich zur Optimierung der Homepage.
Über Cookies
"Cookies" sind kleine Textdateien die auf Ihrem Computer vorhanden sind. Wir verwenden Cookies auf unserer Webpage, damit Sie die Seite Ihren Bedürfnissen anpassen können (zum Beispiel können Sie die Grösse des Textes anpassen). Sie können Cookies deaktivieren, indem Sie auf die entsprechende Auswahl in Ihrem Internetbrowser klicken, dies beeinträchtigt jedoch die Funktionalität unserer Seite.
Links
Von Zeit zu Zeit stellen wir Links zu Websites Dritter zur Verfügung. Diese Links dienen lediglich zu Ihrer Bequemlichkeit. Wir machen uns weder den Inhalt dieser Websites zu eigen oder unterstützen ihn, noch sind wir für ihn verantwortlich. Wir übernehmen keine Haftung für Verluste oder Schäden, die Sie bei der Nutzung dieser Websites erleiden. Wenn Sie sich dazu entscheiden, verlinkte Websites Dritter zu besuchen, so geschieht dies auf eigenes Risiko.
Anpassung der Bedingungen
Wir behalten uns vor, diese Bedingungen von Zeit zu Zeit ohne Hinweis Ihnen gegenüber anzupassen. Diese Anpassungen werden wirksam, sobald die überarbeiteten Bedingungen auf dieser Webseite veröffentlicht wurden.