#LYB25 Club
Du bist 25 oder jünger? Dann nichts wie los, komm in den coolsten Beauty Club ever!
Werde kostenlos Mitglied und profitiere von exklusiven Vorteilen.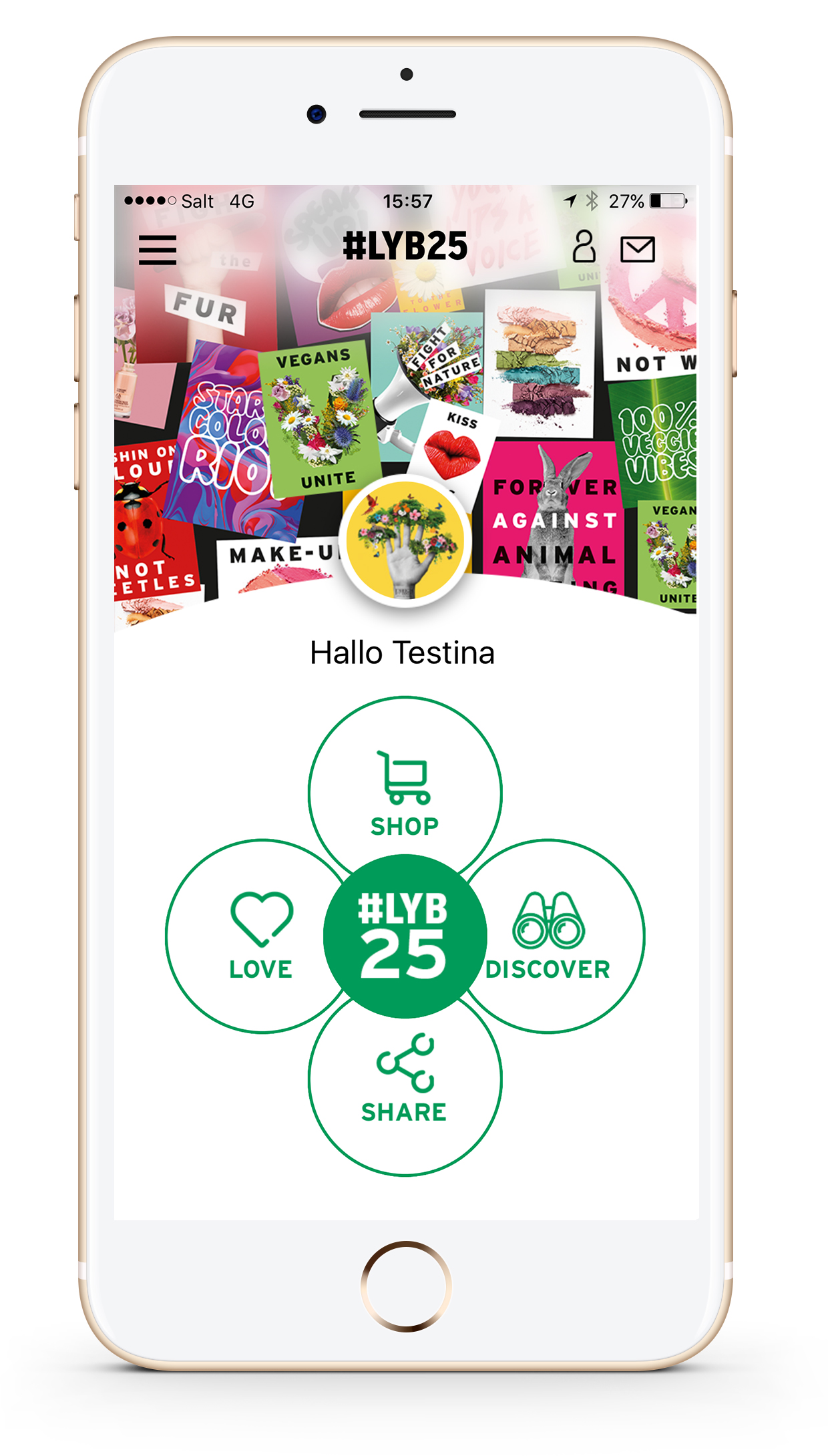 Deine Vorteile auf einen Blick:
20% RABATT* auf JEDEN Einkauf in unseren

Filialen
*ausgenommen Gutscheine, Dienstleistungen und bereits reduzierte Artikel.
Nicht kumulierbar mit anderen Rabatten.

COMING UP:
Vergünstigungen bei coolen Brands & Clubs

Hilf' mit! Erfahre mehr über spannende Charity Projekte

Join the community – Teile deine Erfahrungen und Lieblingsprodukte

Spannende Beauty Tipps
So einfach wirst du #LYB25 Member:
App von The Body Shop Schweiz auf deinem Smartphone downloaden:
App öffnen
Anmeldung #LYB25
+ Neu registrieren
Registrierung ausfüllen und absenden
SHOP öffnen und sofort von 20% Rabatt profitieren

Wir freuen uns auf dich!